Product Detail
Product Tags
Port
Protocol
Output
Max. Watt
USB-C1
PD3.1
5V3A/9V3A/12V3A/15V3A/20V5A/28V5A
140W
USB-C2
PD3.0
5V3A/9V3A/12V3A/15V3A/20V5A
100W
USB-A
QC/SCP
5V4A/4.5V5A/9V3A/12V2.5A/20V1.5A
30W
Layout
LLC+PFC
IC
NAVITAS GANFa  NV6127 + NV6125
Master
Two-in-one   NPS
Version:
US, Japan, Korea, Europe, UK, Australia, and Interchangeable AC plug type.
Certification:
UL,FCC, PSE, KC,CE,CB
1. The US standard and Japanese standard of this 140W GaN charger, we use folding pins, which are convenient to carry. Folding pins can prevent the product from scratching other products in the bag.
2. The 140W GaN power adapter charer has three interfaces, including two C ports and one A port. The combination of multiple interfaces can meet the application of customers in different scenarios, and users can choose according to their own conditions.
3. The 140W GaN power adapter charger can charge three devices of laptop, iPad and mobile phone at the same time. It is also possible to just charge either or both of them togethe
4. Let's take a look at the power situation when each interface is used. When using the USB-C1 interface alone, the maximum power is 140W; when using the USB-C2 interface alone, the maximum power is 100W; when using the USB-A alone, the maximum power is 30W. When USB-C1 and C2 are used at the same time, the maximum power is 100W+35W; when USB-C1 and CUB-A are used at the same time, the maximum power is 100W+30W; when USB-C1, USB-C2 and USB-A three interfaces are used at the same time, the maximum power is 100W+5V 4A.
5. The protocols of the three interfaces are: USB-C1 is the latest PD3.1, USB-C2 is PD3.0, and USB-A is QC+SCP. Since Apple Mac book pro 16 inch is PD3.1, our 140W GaN charger also uses the latest PD3.1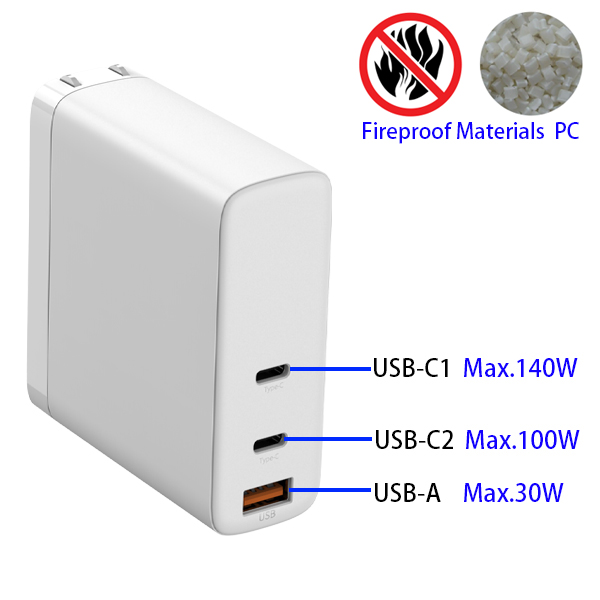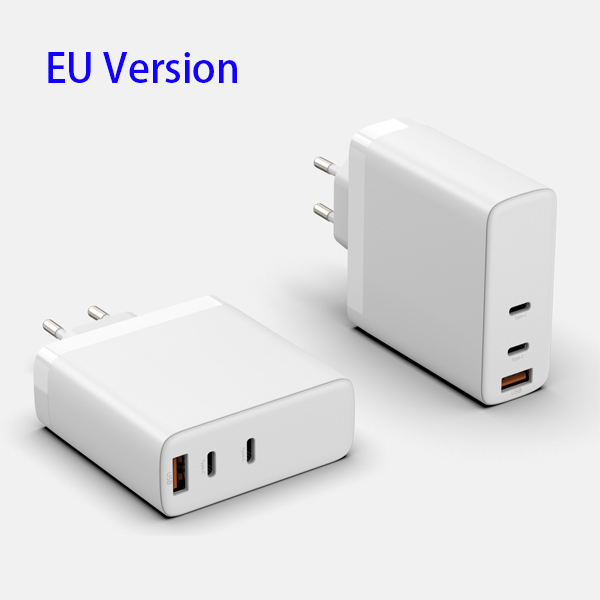 Product selling point introduction
1. Multi-country versions, including American, Japanese, European, British, Korean, and Australian versions. And there is also a version with convertible AC head, with US folding pins on BODY, and additionally equipped with European, British, Australian and Korean AC PINs, which are convenient for users to use when traveling to different countries.
2. Small size, the size is 73X73X28mm, which is 28% smaller than the size of Apple's original single C port.
3. The 140W GaN power adapter charger color is conventional black and white, and it is produced according to the color required by the customer.
4. Various packaging can be customized, and packaging can be designed according to the actual needs of customers.
5. Can print customer logo.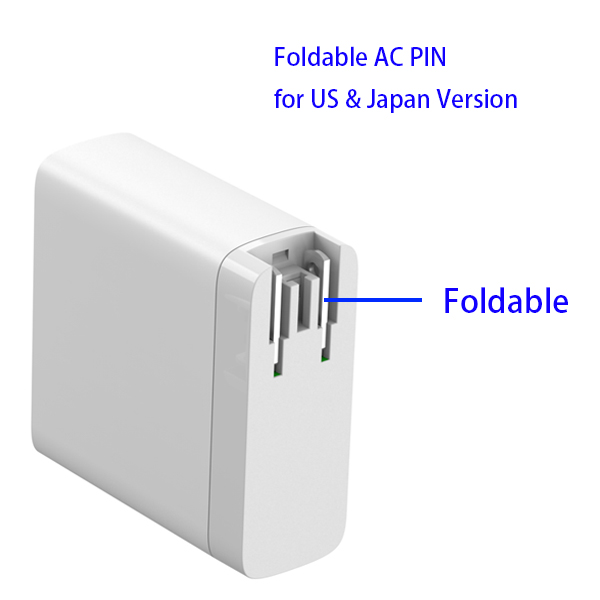 Product circuit introduction
1. Our 140W GaN power adapter charger uses LLC+PFC circuit.
2. What is PFC? is the test requirement for harmonics. European laws and regulations have requirements for the PFC value of EMC in CE and EMC in China's 3C, that is, when the INPUT is greater than 75W, it is necessary to perform harmonic testing on this product, which is a global environmental protection requirement.
3. In order to meet the requirements of PFC for this 140W GaN power adapter charger, in the circuit we use, the first biscuit is Nano 6127 plus 6125. The two-in-one master NPS is adopted.
Our products have to pass a total of 6 tests. Then focus on one or two of the two tests.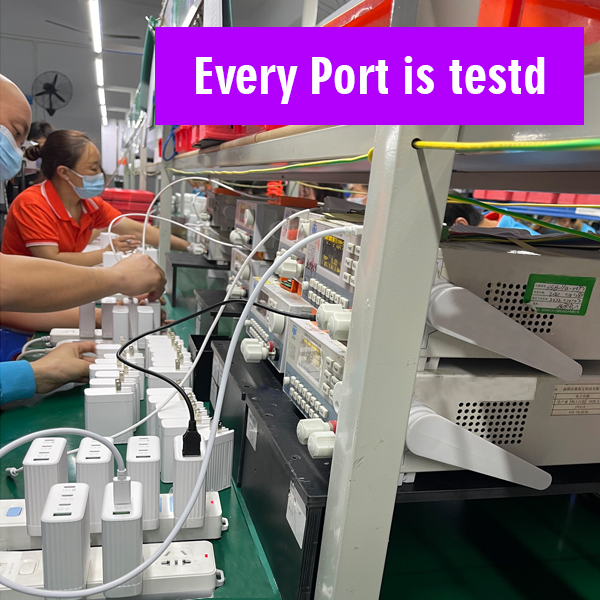 1. Like our multiple USB Ports power adadter charger, each interface must be tested separately. Each product has a corresponding inspection SOP. During production, the number of people tested will be arranged according to the actual number of USB PORTS of the product.
2. For example, this 140W GaN charger has three USB PORTS, C1, C2 and A. Three testers need to be configured during production, and each person has a clear division of labor and a dedicated person.
3. What is a special person special post? It means that the first person only tests the USB-C1 interface, the second person only tests the USB-C2 interface, and the third person only tests the USB-A interface. Each person has a special responsibility for the work, not to be confused, we call it a special person special post.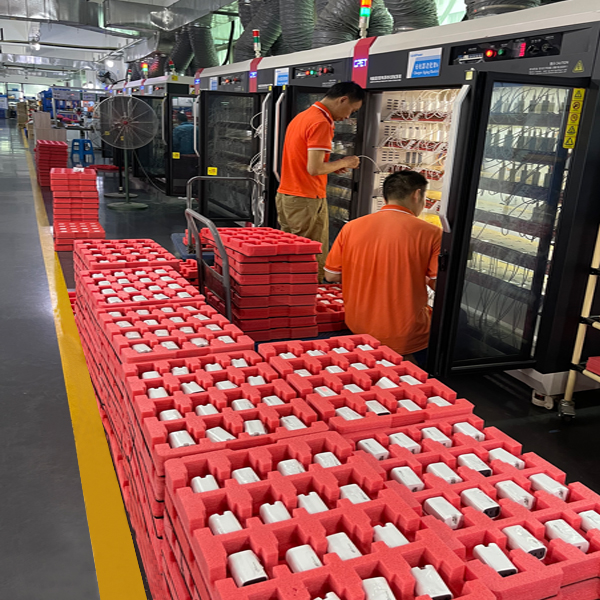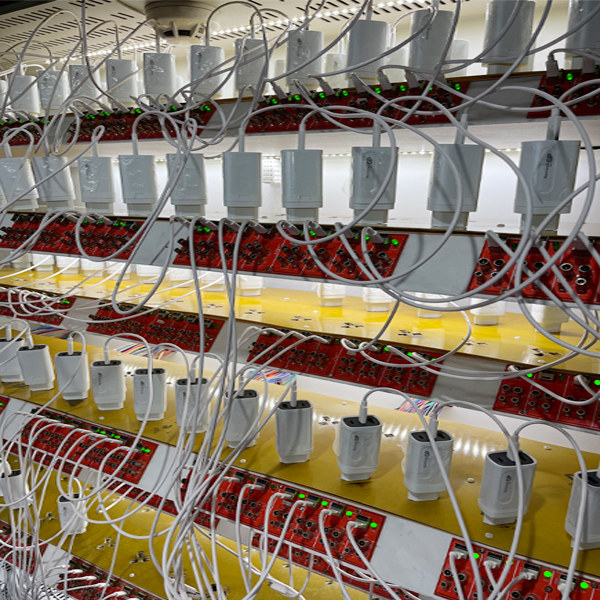 1. Another test is the Aging test. The product was aged for 4 hours using a constant humidity test equipment.
2. We are very careful in product protection. We use the red anti-static tray as shown above. Each product has a position, which will not cause the product to collide and cause the product to have a scratched appearance.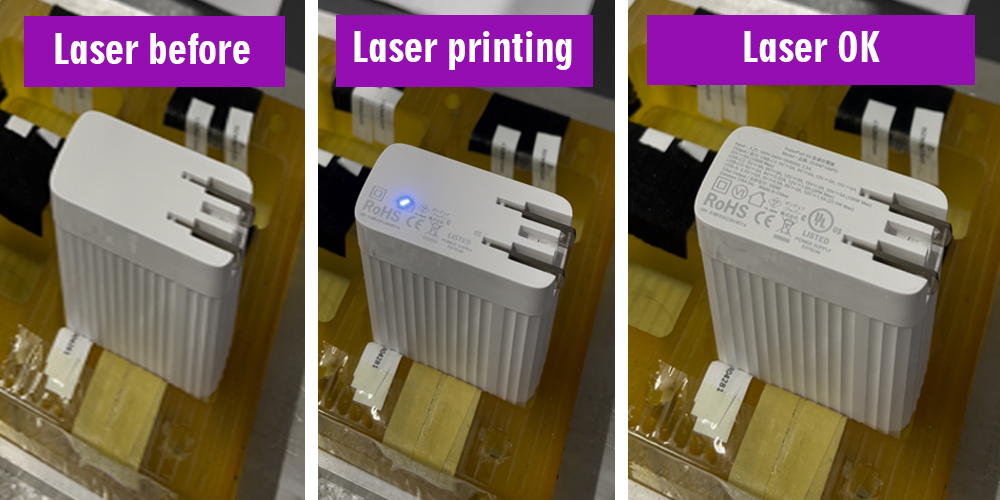 LASER PRINTING in the product LABEL. Yes, we can print the customer's LOGO on the product.
We have AI designers, who can prepare PDF files for customers to confirm before proofing, and customers can determine the position and size of the LOGO according to their own needs.
We are an ac dc power adapter solutions supplier, with 16 years of rich experience, are very professional in leading this.
Products have now been exported to many continents, such as North America, South America, Europe, Asia and Australia.
| | | |
| --- | --- | --- |
| Area | Cert Name | Cert Status |
| USA | UL, FCC | Yes |
| Canada | cUL | Yes |
| Japan | PSE | Yes |
| Europe | GS, CE | Yes |
| UK | UKCA | Yes |
1. Product packaging, we will not show it here, because all GaN chargers have the customer's LOGO and related information on them, which is not convenient to display.
2. Product packaging includes color box, window purchase, and gift box packaging, as well as customer-specified packaging. Customers only need to send us the packaging AI or PDF files.
3. If the customer does not have a designer himself, we can also design the packaging for the customer. We have an AI design team that can provide design services for the customer.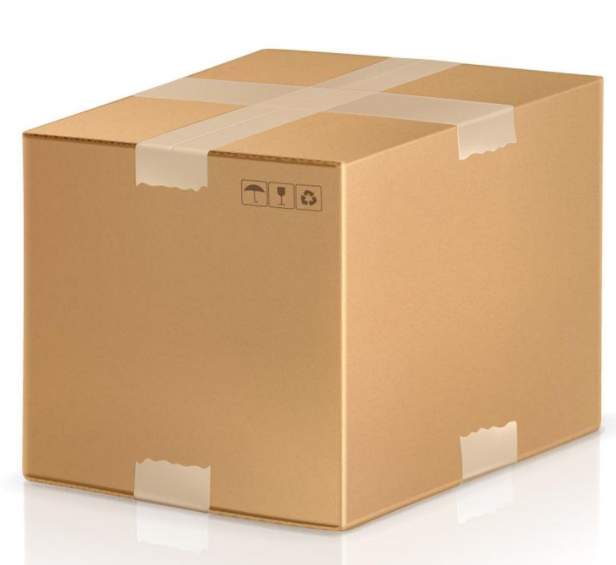 The carton box materials can meet international standards, and enough to keep the safety of the product during transportation.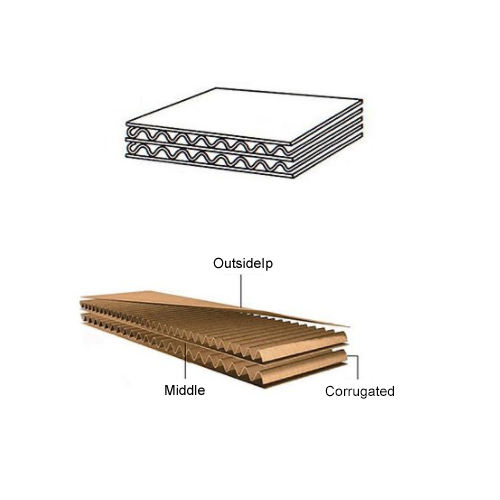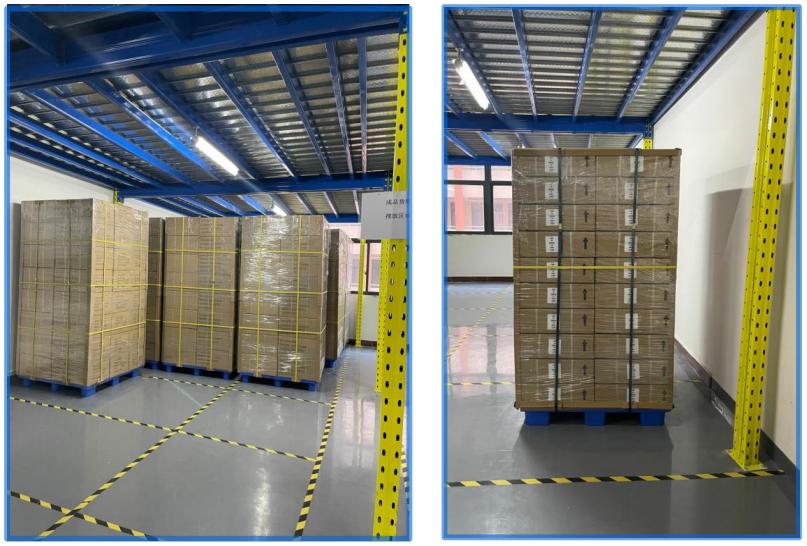 The products are stored in the warehouse.
We have a professional warehouse management SOP to ensure the safety of the storage of the goods, as well as the storage location of the goods, which is convenient for arranging shipments.
1. Chargers are ordinary goods, and there are no restrictions on shipping, which is convenient for shipping.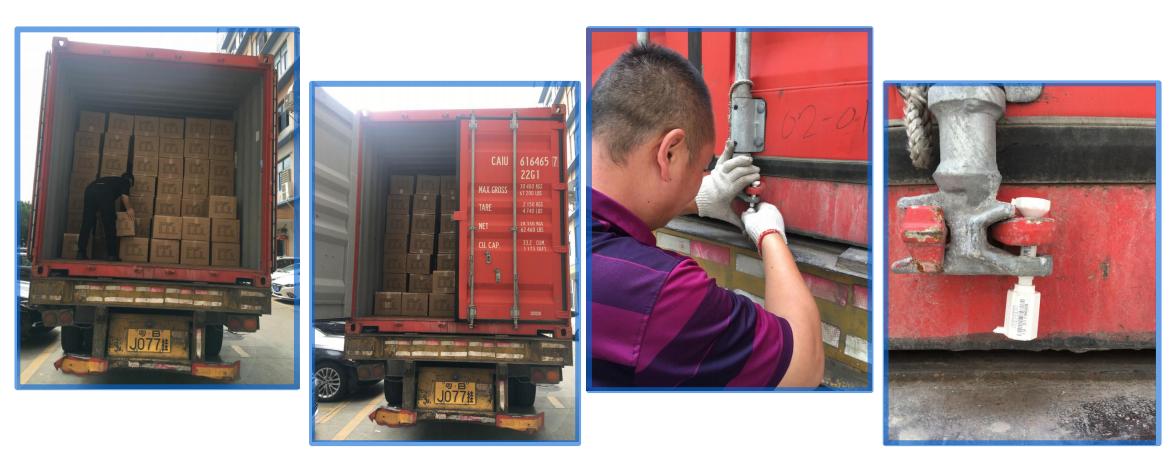 2. The same order can be shipped in batches, or the same order can be sent to multiple different ports or addresses specified by the customer. There are also a variety of shipping methods, which can be express, air or sea.
3. We support FOB, CIF DDP and other services. It can also be shipped to the customer's Amazon warehouse. We are also very familiar with the labeling of the Amazon warehouse receipt, and the control of the size and weight of the outer box. It can save customers a lot of unnecessary communication costs.
* 16 years rich experience working with famous companies.
* Fast delivery time. 22 days for urgent need.
* Less than 0.2% RGD Guarantee, Meet AQL Standards.
* Product range 6W ~ 360W, with certifications of various countrie.
---
Next:
35W GaN charger
---