Our QC team has 21 people, including the manager, assistant, QE, IQC, IPQC and QA. 
Manager
Manage the QC department
Assistant
Responsible for managing SOP and procedural documents
QE
*The vendors audit of the materials
*Supplies quality management of the materials.
*Quality planning and inspection SOP, the SOP including the suppliers materials and ac dc power adapters manufacturing.
* Customer complaints
* Statistical Quality Report Analysis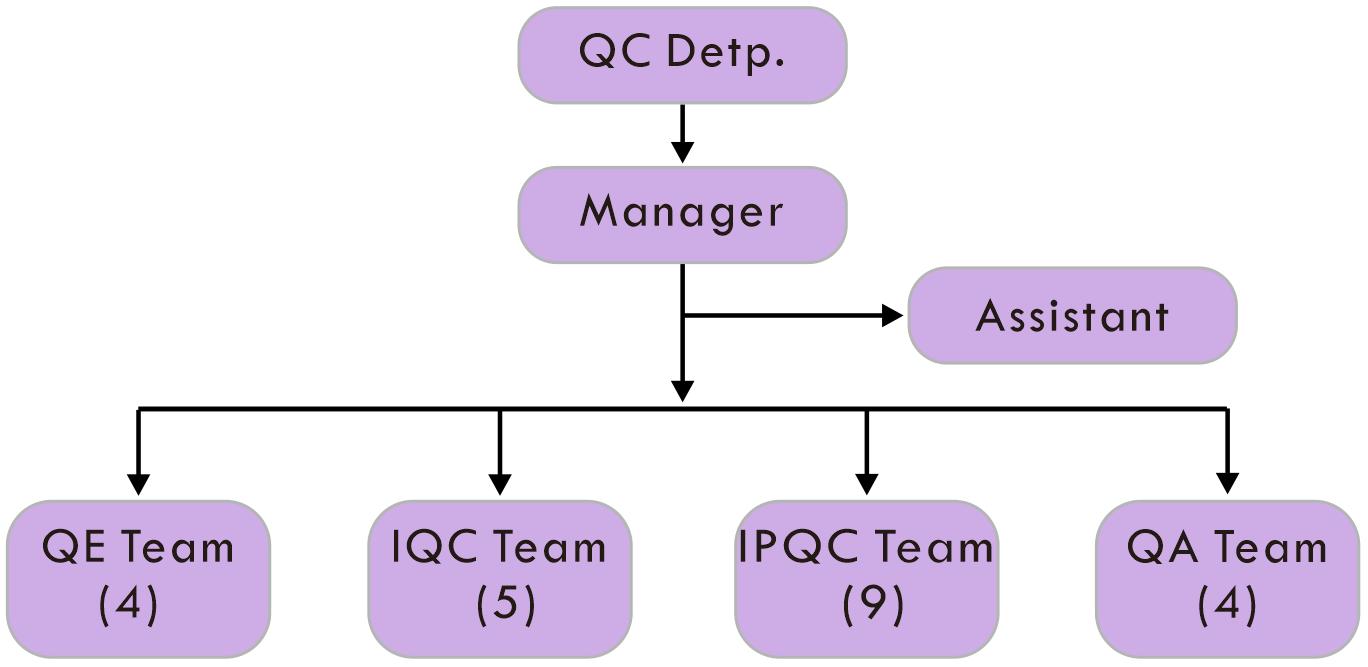 IQC
*Material quality control: All materials must be inspected by IQC in accordance with the specifications and IQC's SOP before production, and can only be used after being qualified. Unqualified return to the supplier.
This is the first step to control of product quality at the material stage to ensure the quality of the ac dc power adapter chargers.
IPQC
*Quality control during production
There are total 6 quality inspection stations during the ac dc power adapter chargers production.
Each of the QC stations has corresponding SOP and inspection reports to ensure the quality control of products during the production process and records can be viewed at any time.
QA
Product quality control before shipment