How to deal with problem product
When the customer found that there is problem with the products after received goods, we have a complete process to deal with customer complaints.
If want to know our adapter's quality control system, please move to "Quality"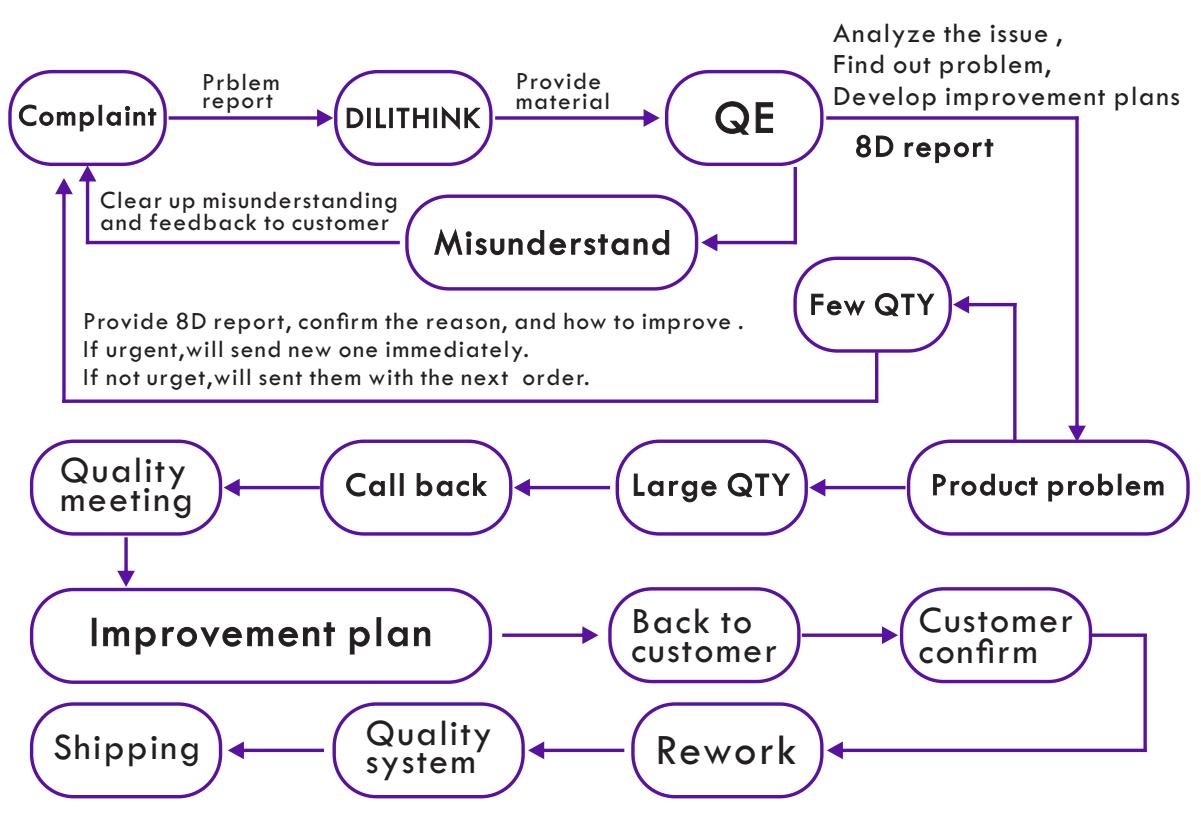 ✧ First of all, you should inform us the problems of the product, the format can be report,text description or video by email.
✧ The sales team will feedback the problem to the quality control department once we received the customer complaints.
✧ When the quality control department received the complaint report from sales team, the QE engineer will organize the production department and the qualit control department to confirm the defective phenomenon according to the above process, then find out the cause, and provide the customer with a satisfactory solution.