Welcome visit our factory
This is our office of production management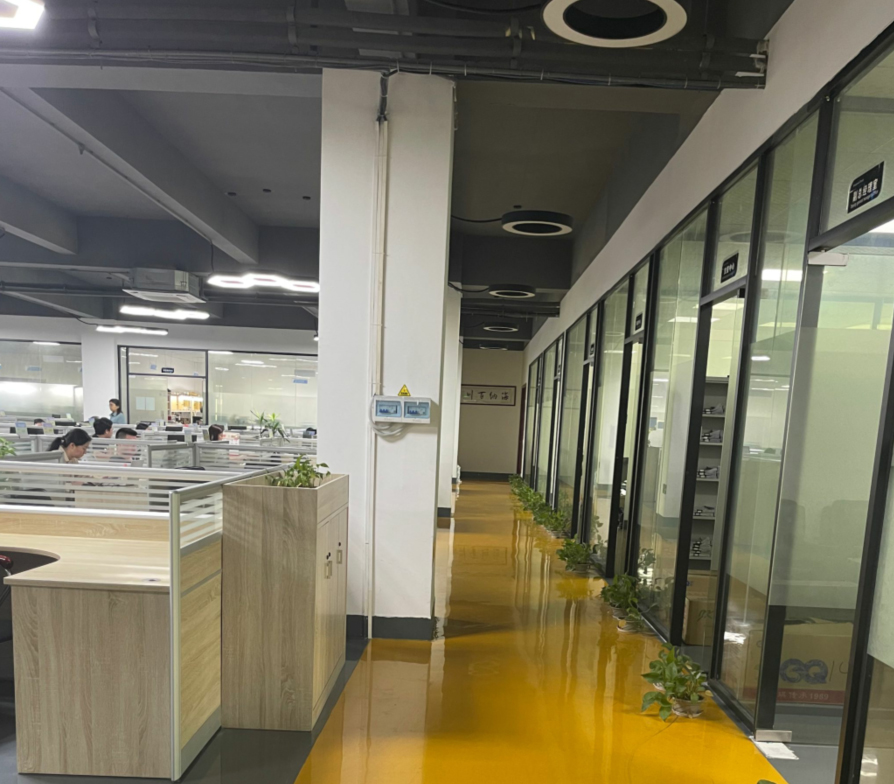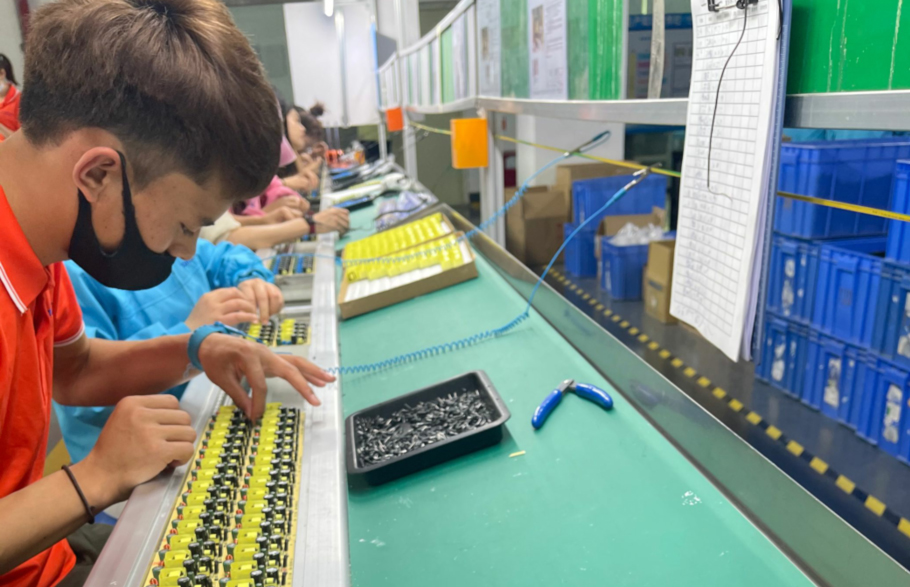 The Plug-in production line, each operator wears an anti-static wristband, and each position has a corresponding operating SOP..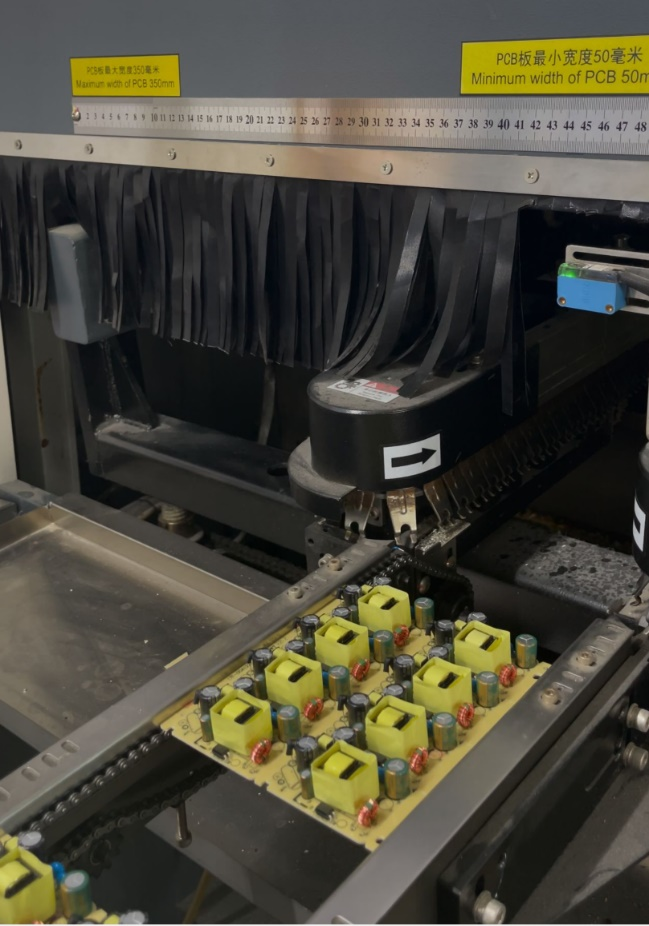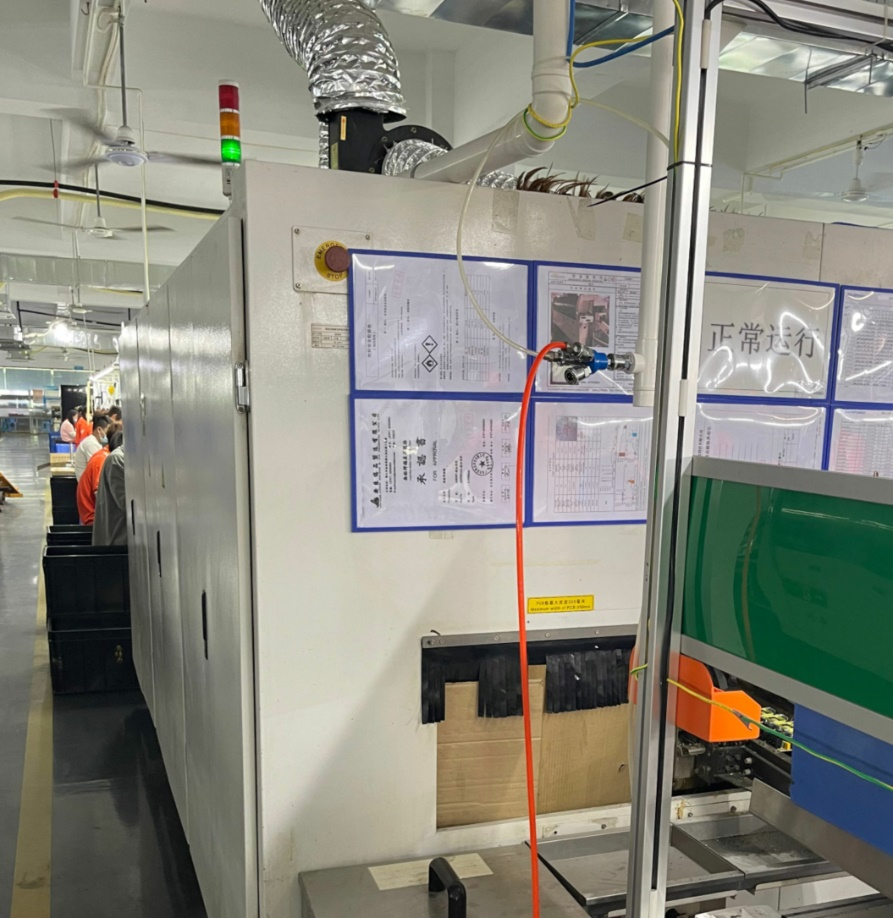 After the plug-in is completed, the PCBA enters the wave soldering equipment through the automatic conveyor belt for automatic soldering.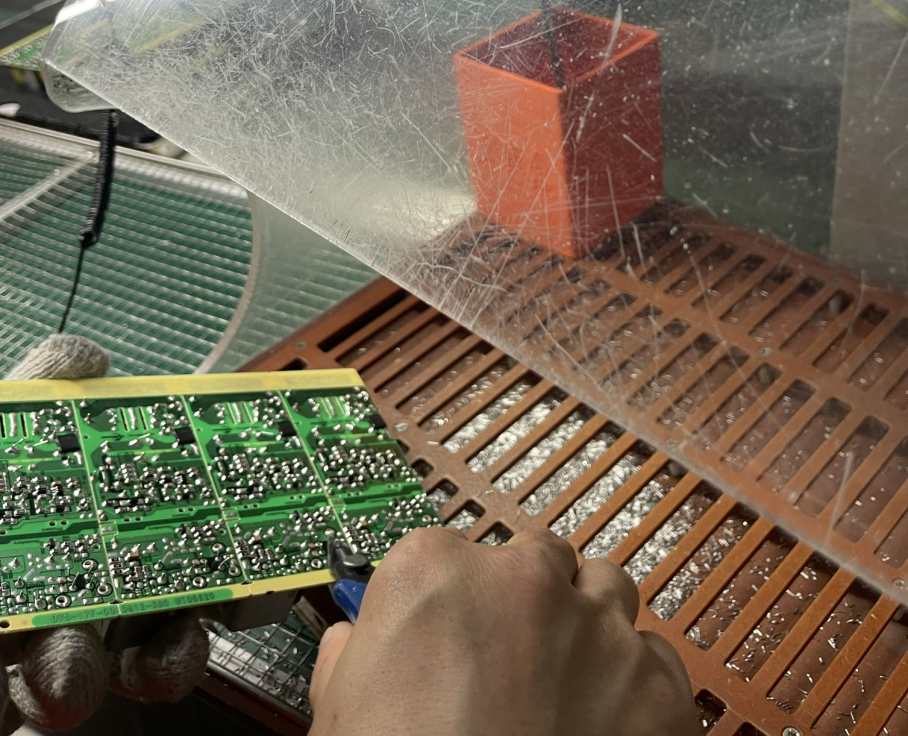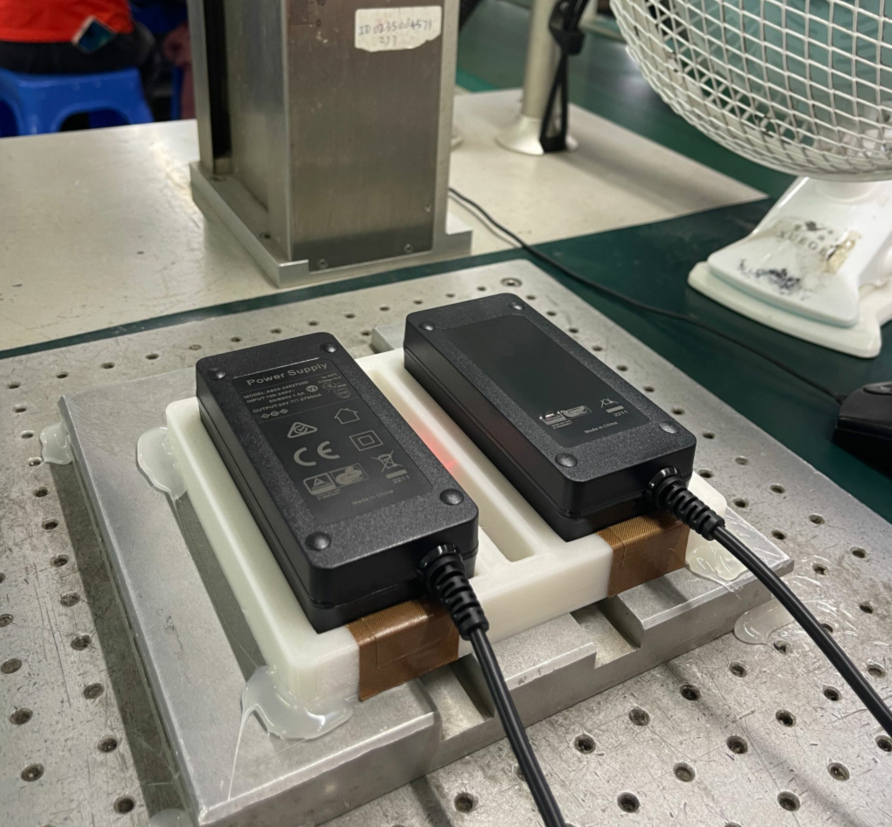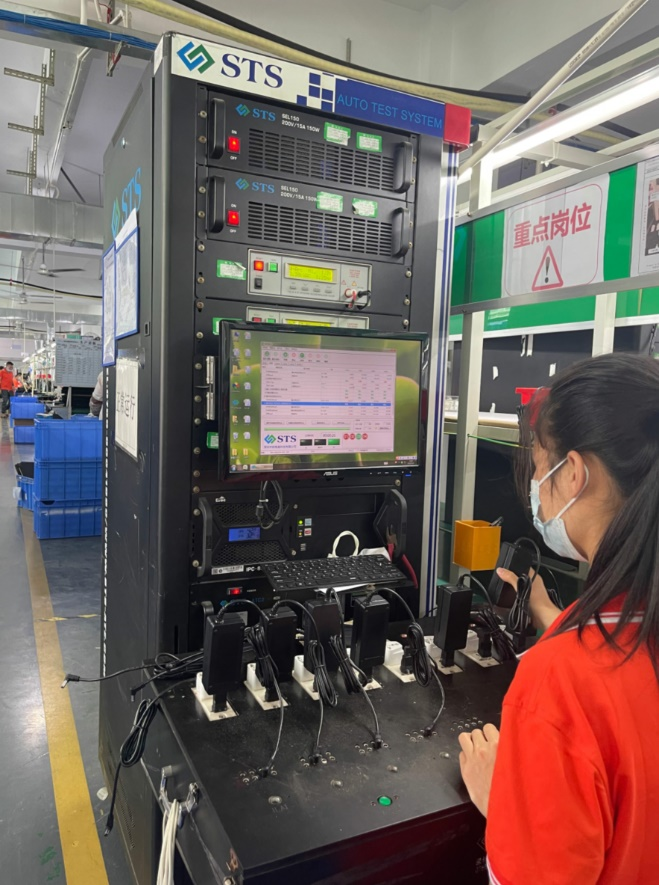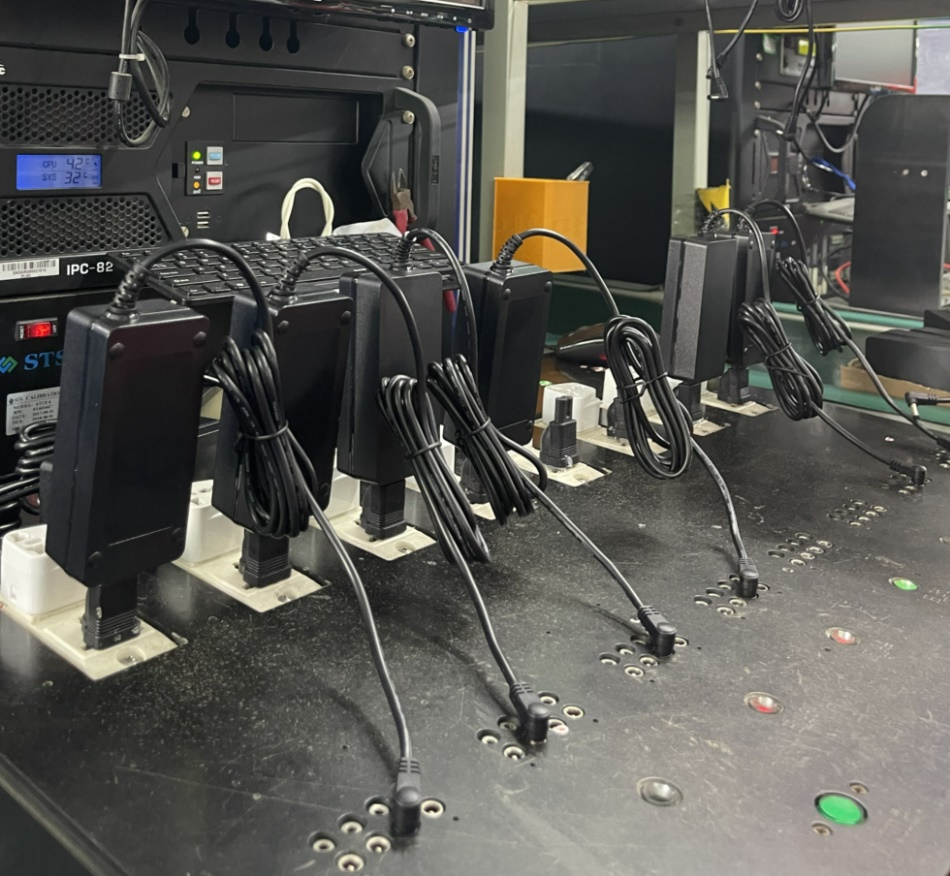 After the product is assembled, it is tested by automatic test equipment.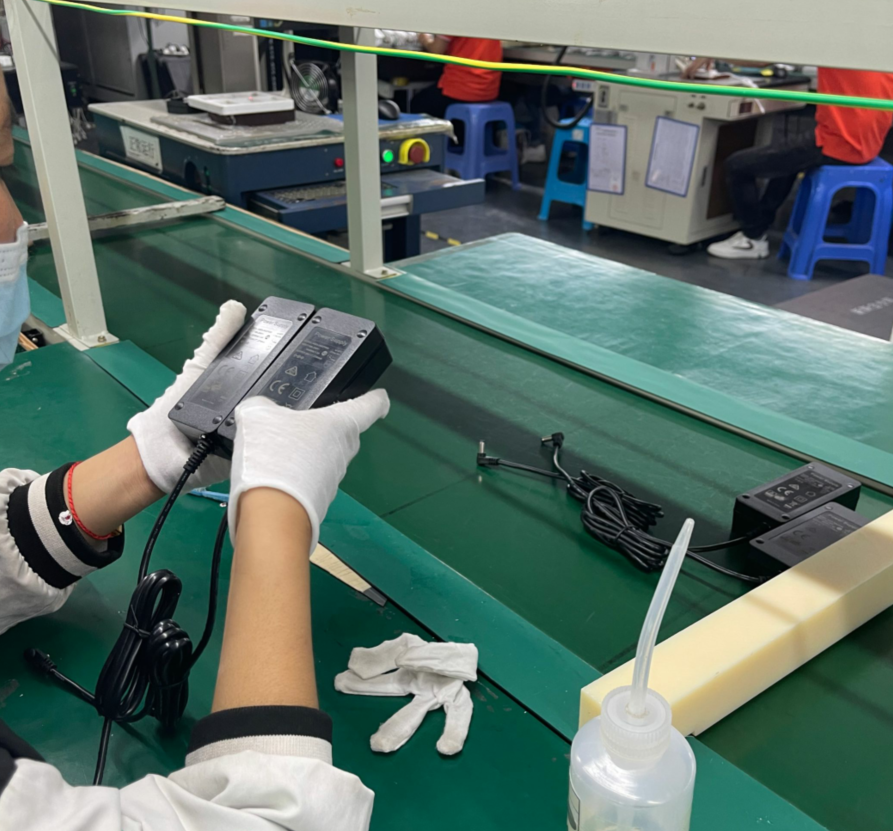 Check the appearance of the ac dc power adapter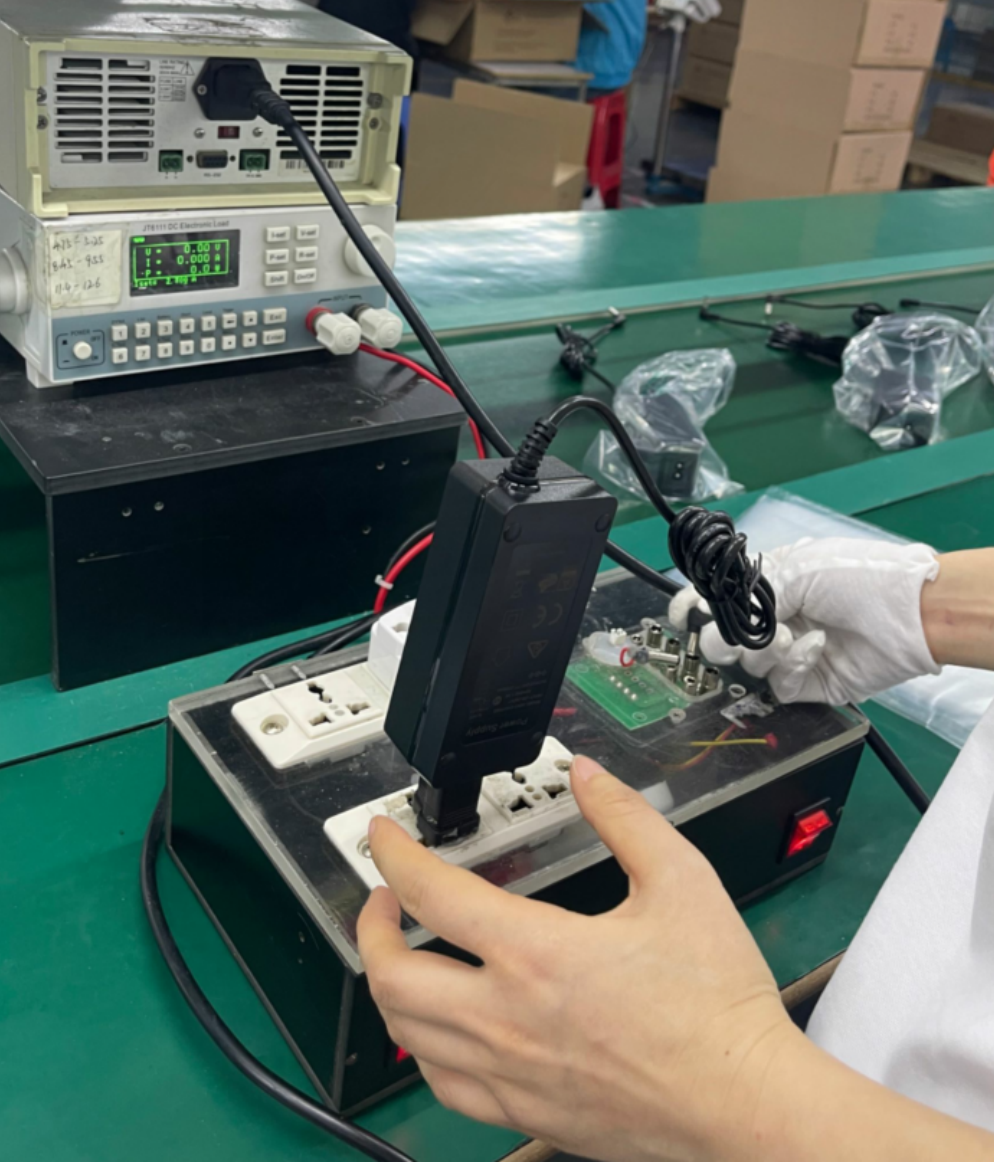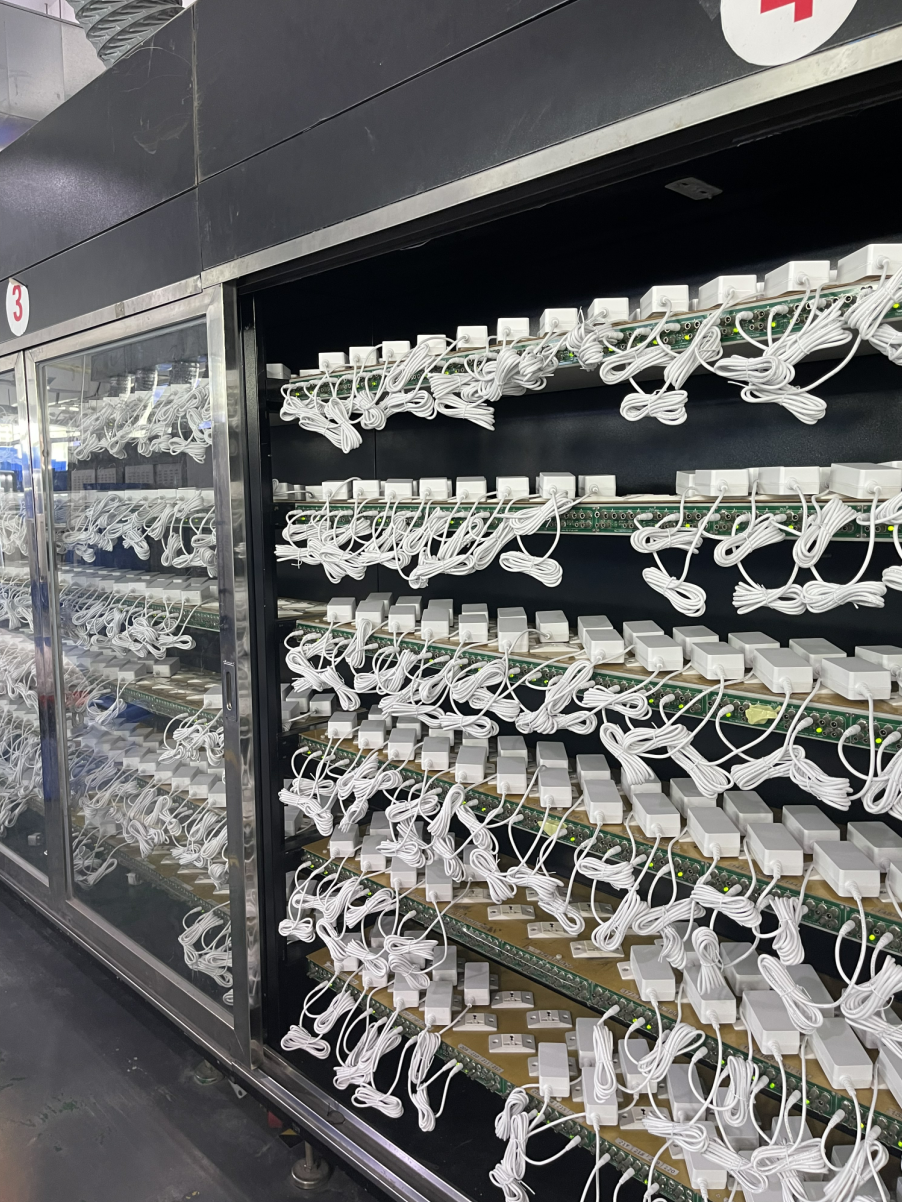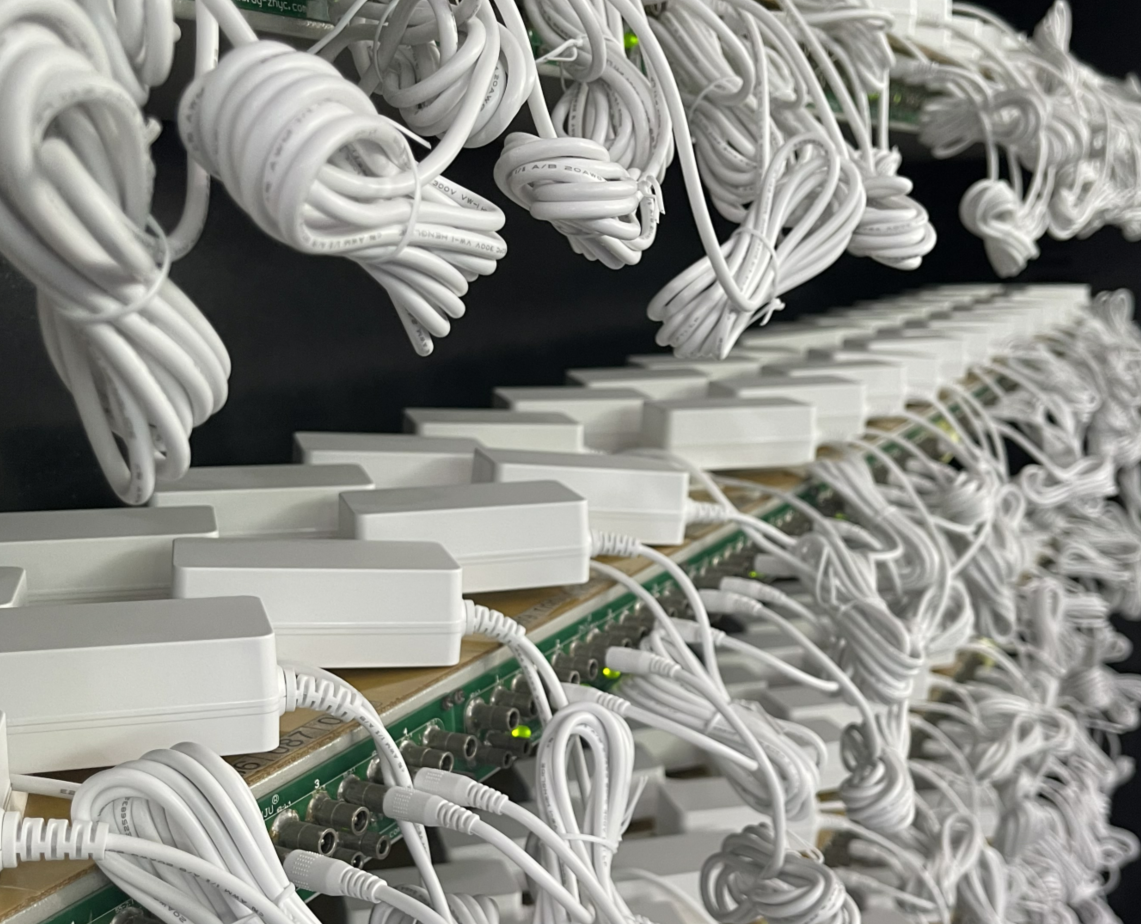 Aging workshop with constant temperature of 40 degrees
100% of the power adapters after assembly production move to the aging workshop and age in the constant temperature 40C workshop for 2 hours.
Through automatic testing system of the computer sets the high-bottom pressure impact test. After the power adapter passing the automatic testing system, proceed to the packaging production line to complete the subsequent production.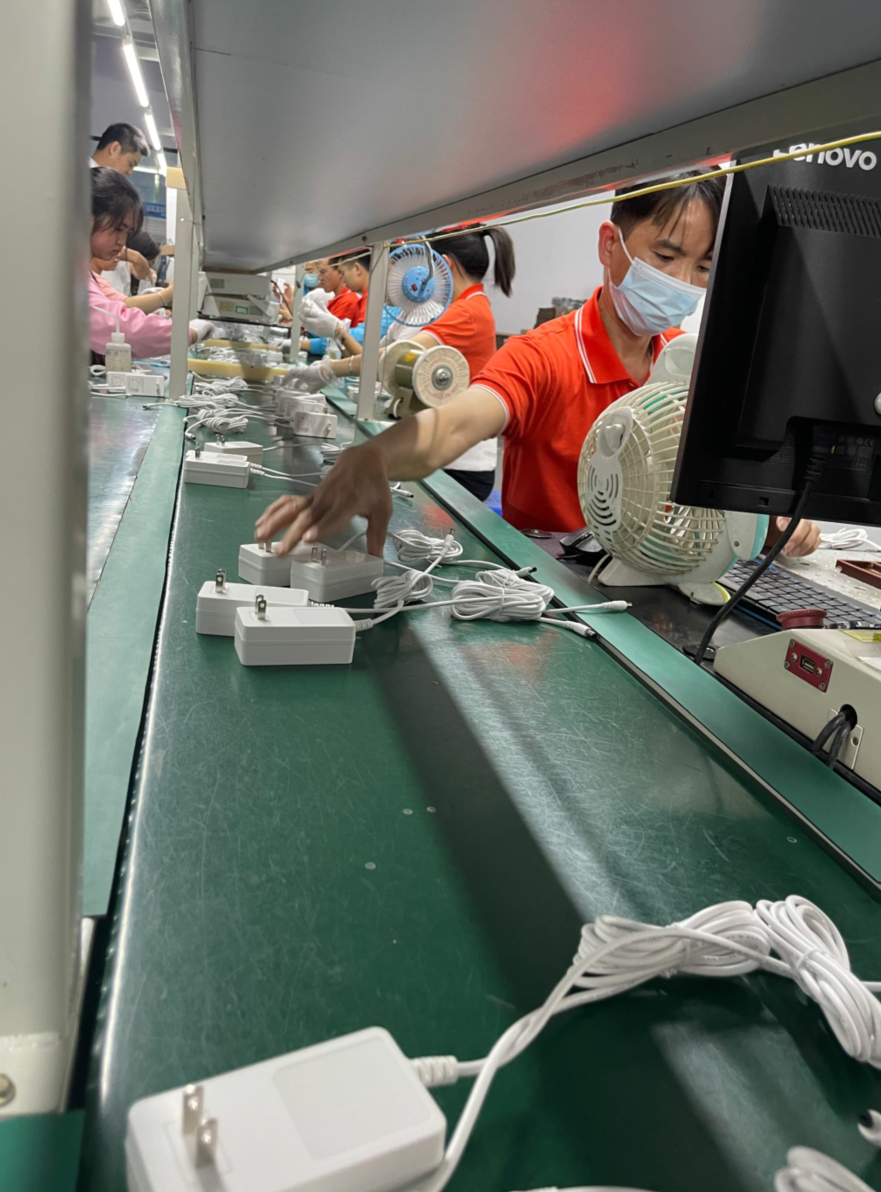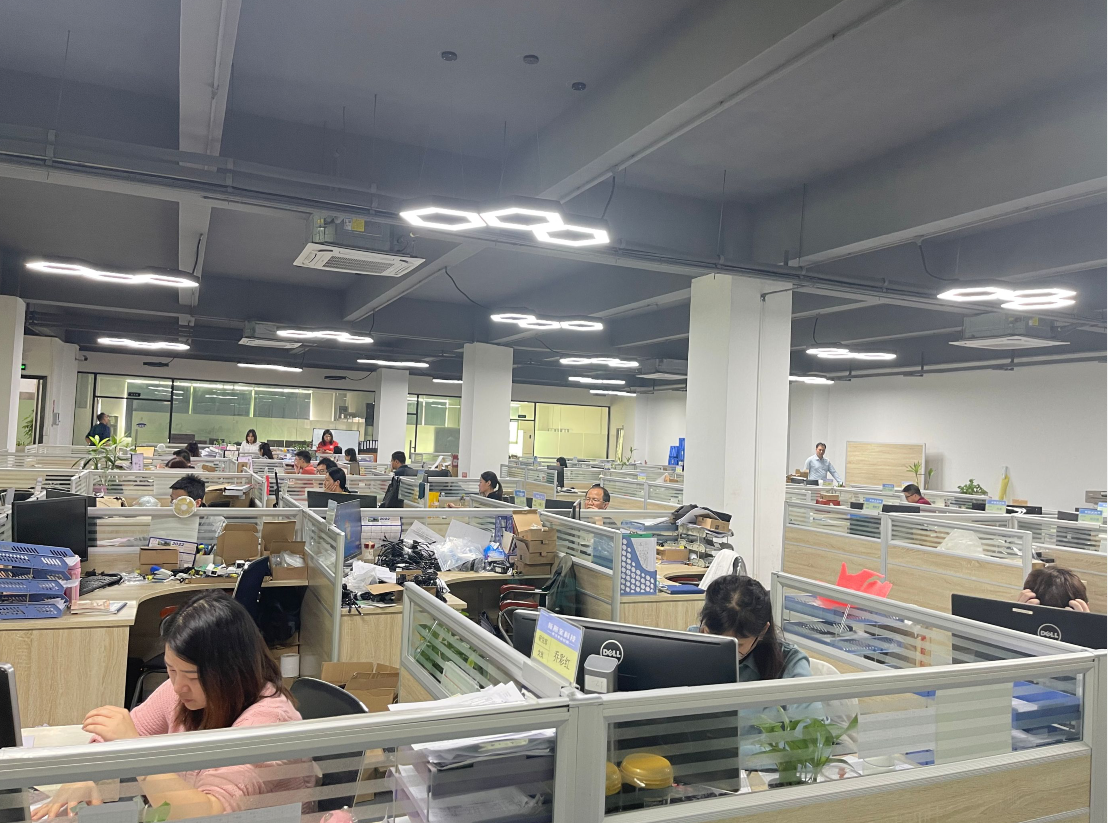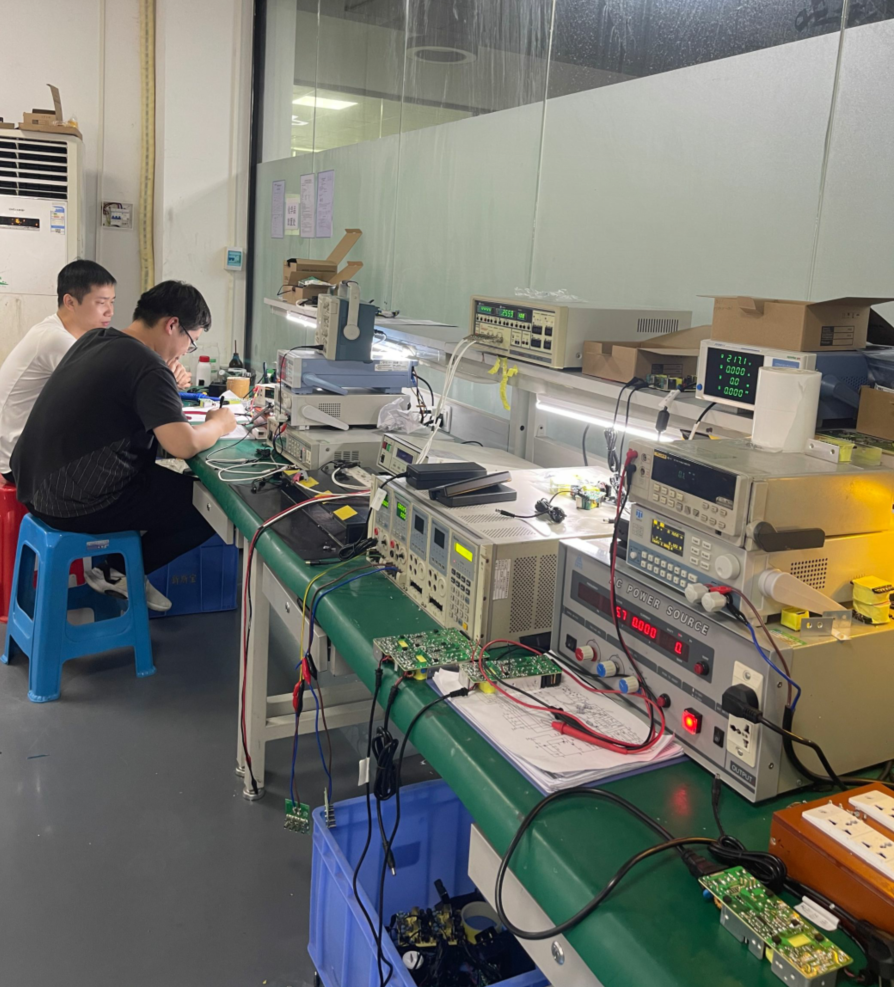 250W desktop power supply is debugging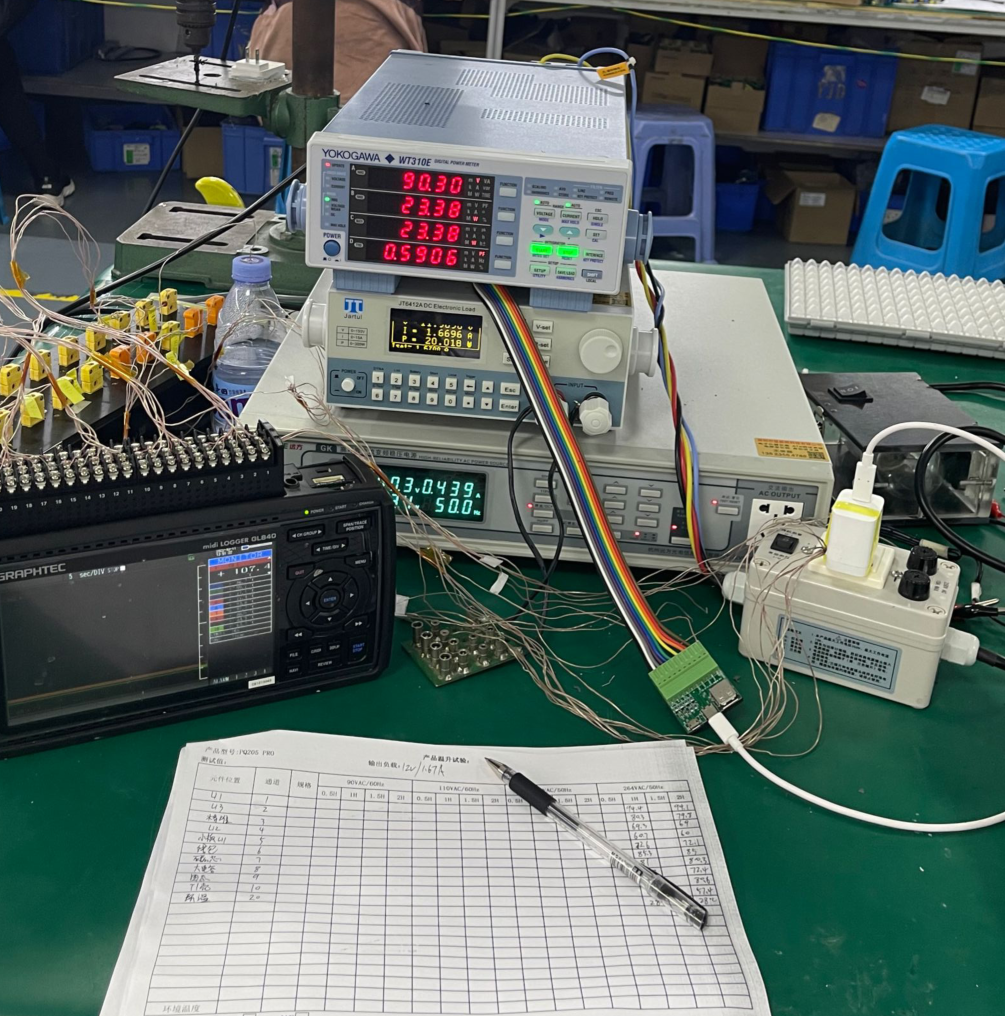 GaN charger temperature rise is testing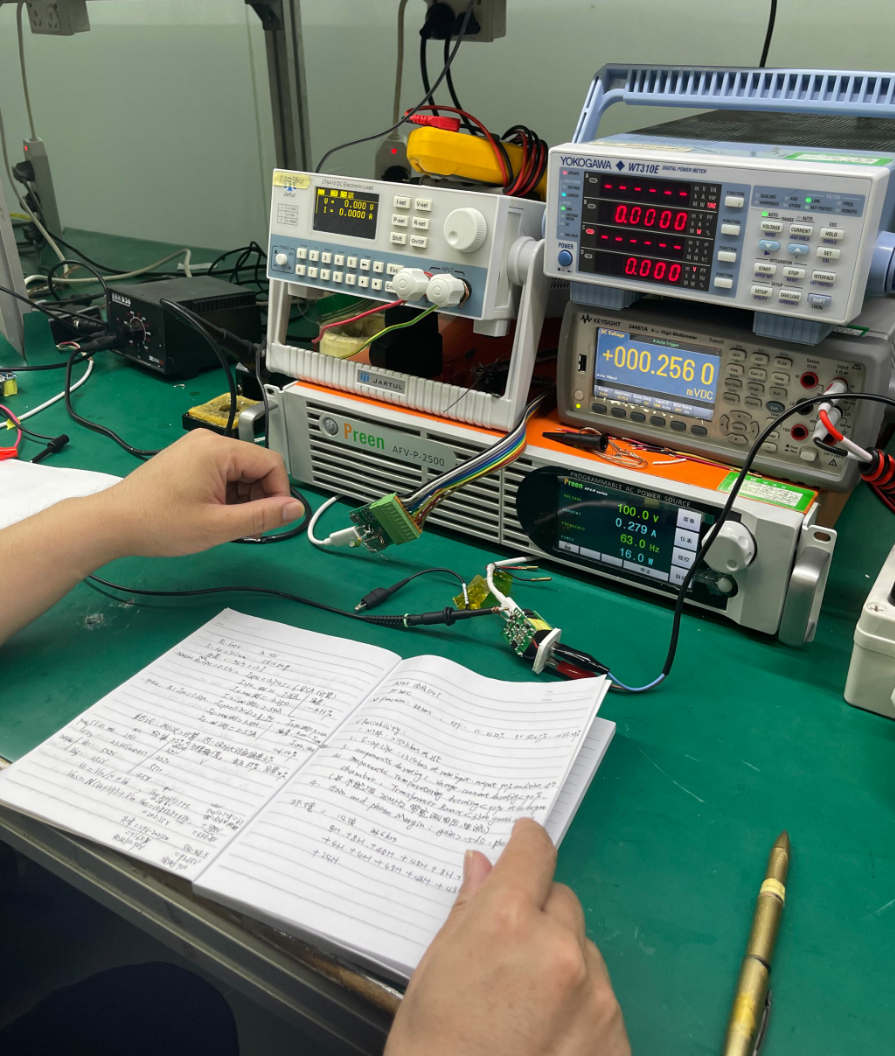 30W GaN charger is debugging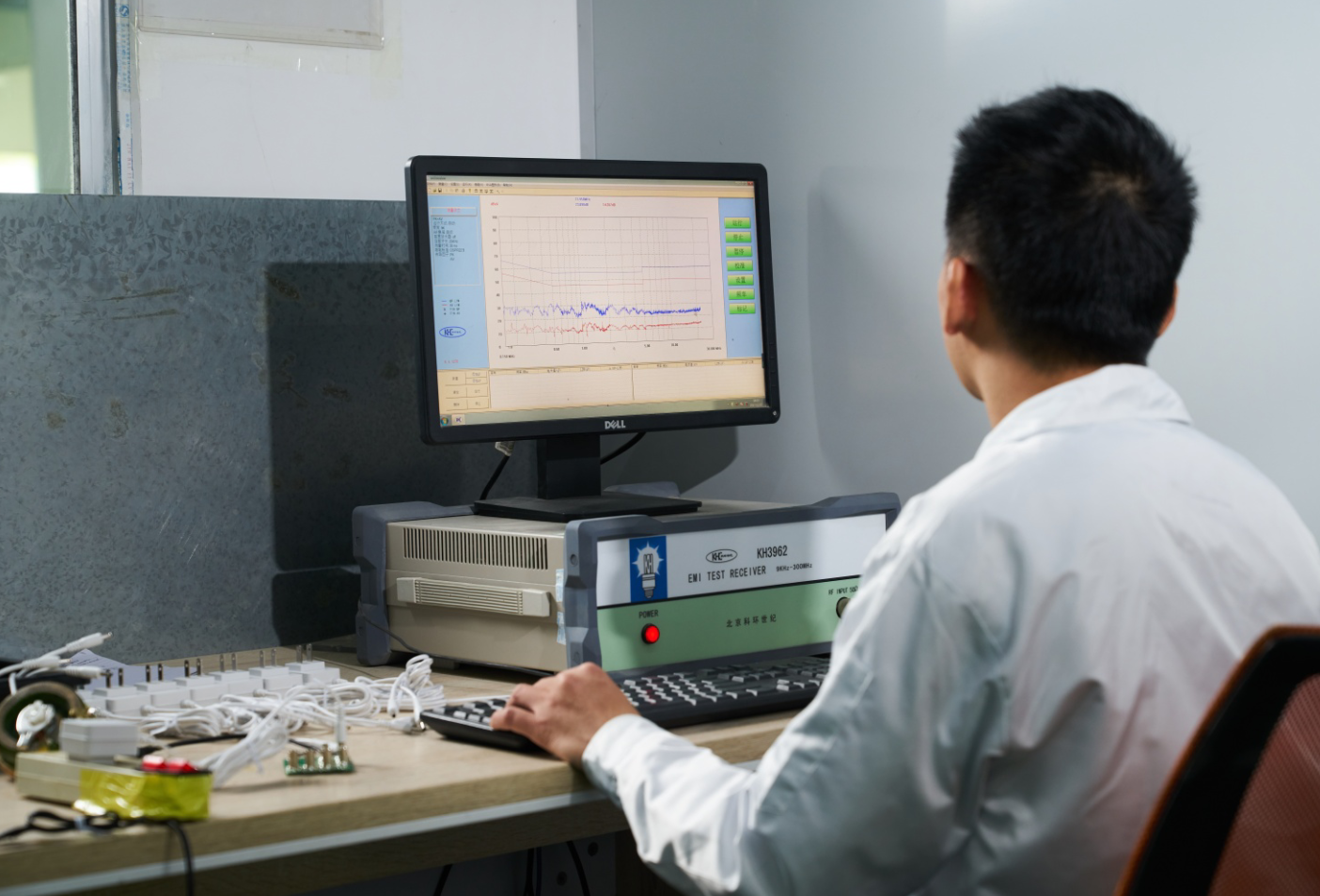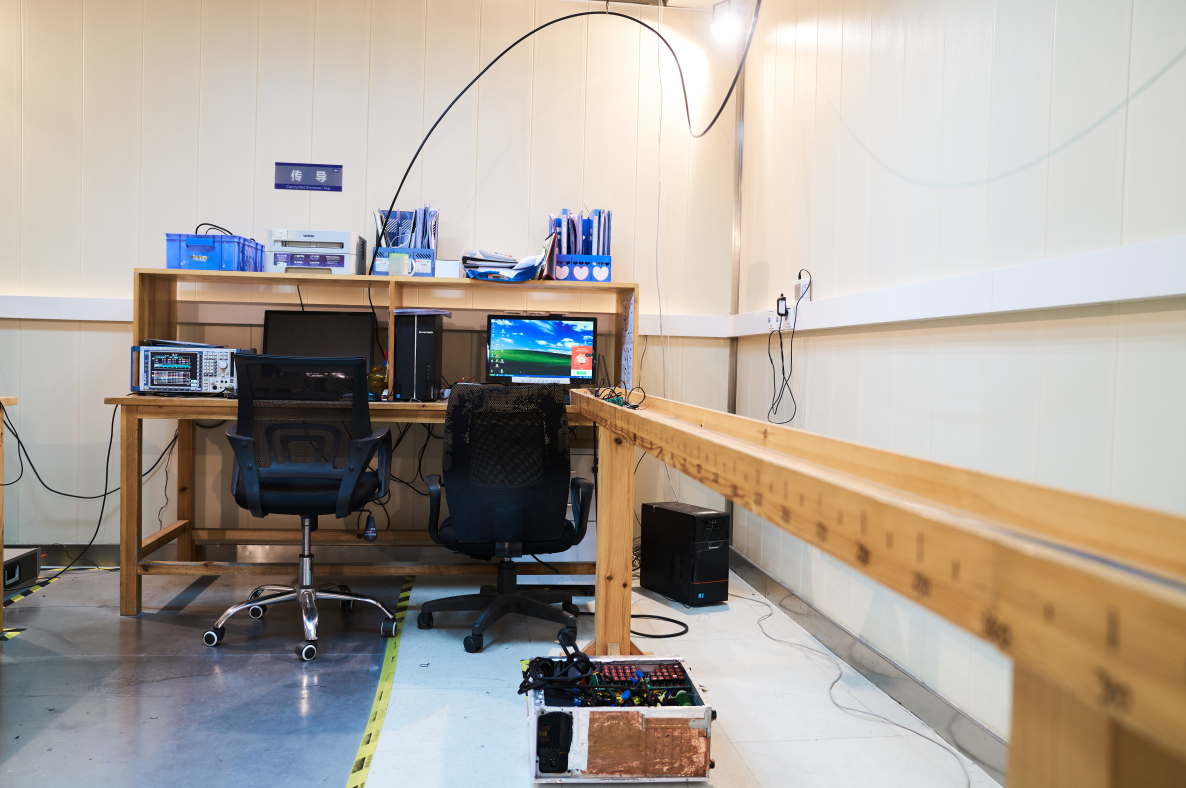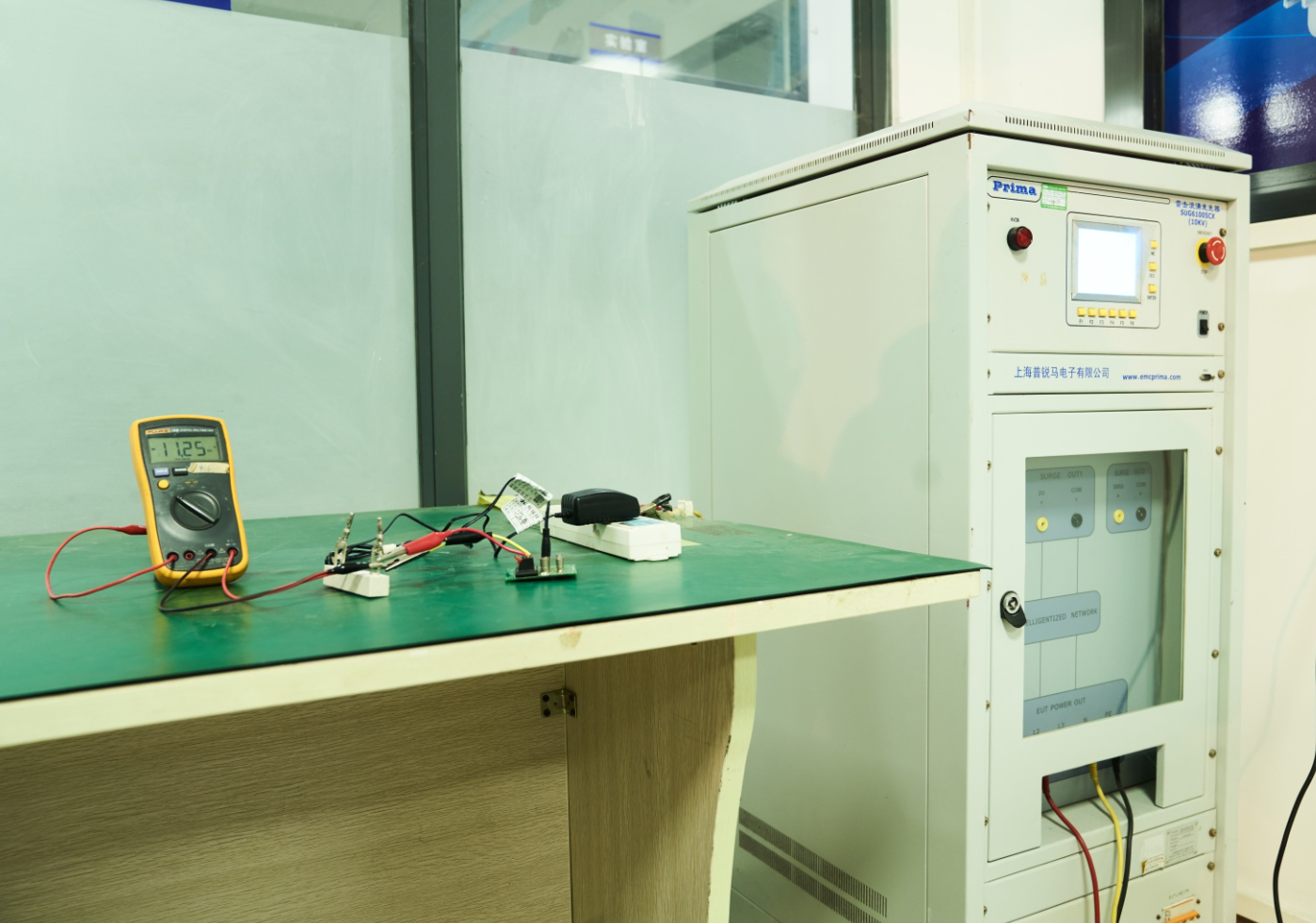 High temperature and low temperature testing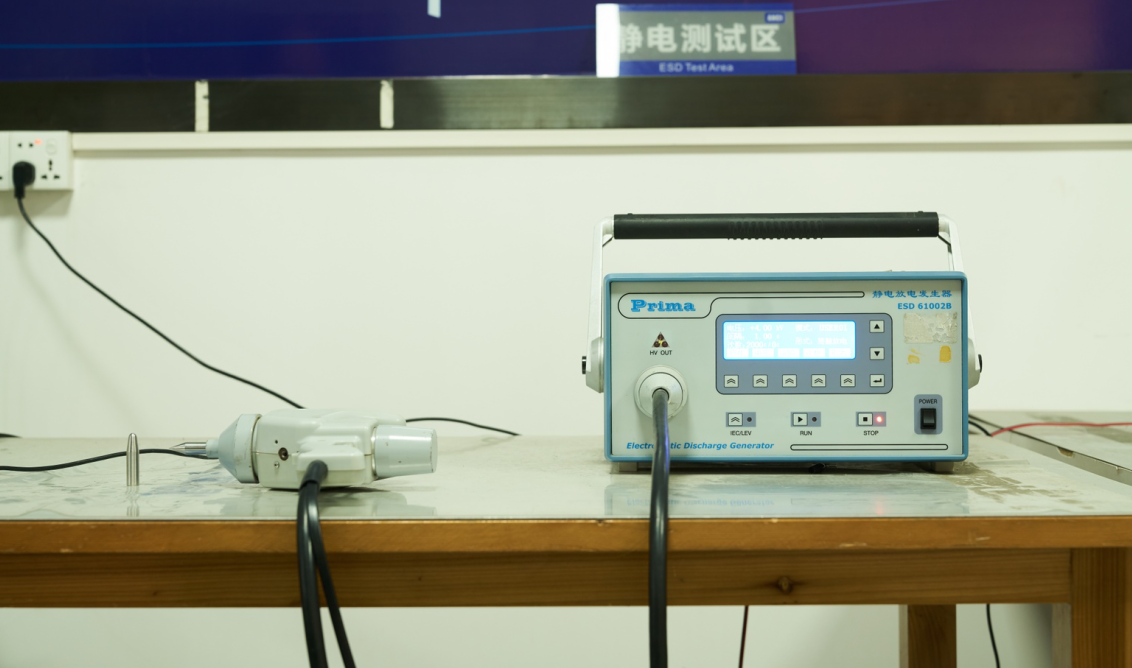 ESD test (Electrostatic test)