USB PD3.1 fast charger is now officially listed, including three sets of stable voltage stage, 28V, 36V and 48V. The highest charging power has now upgraded to 240W, which expands the range of supported devices, including computers, electronic devices, and even the future motorcycles.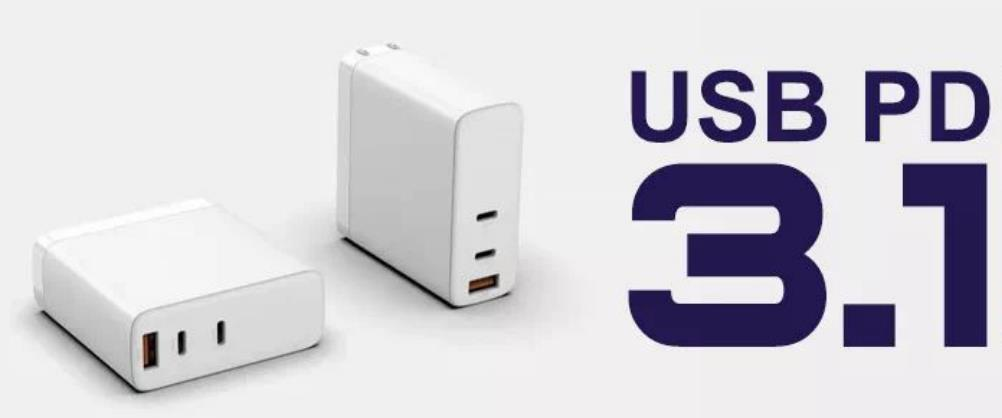 Apple had already taken the lead of supporting USB PD3.1 fast charging laptop in October 2021, and even standardly configurated 140W GaN Charger.
This means that USB PD fast charger has finally begun to enter the time of PD3.1.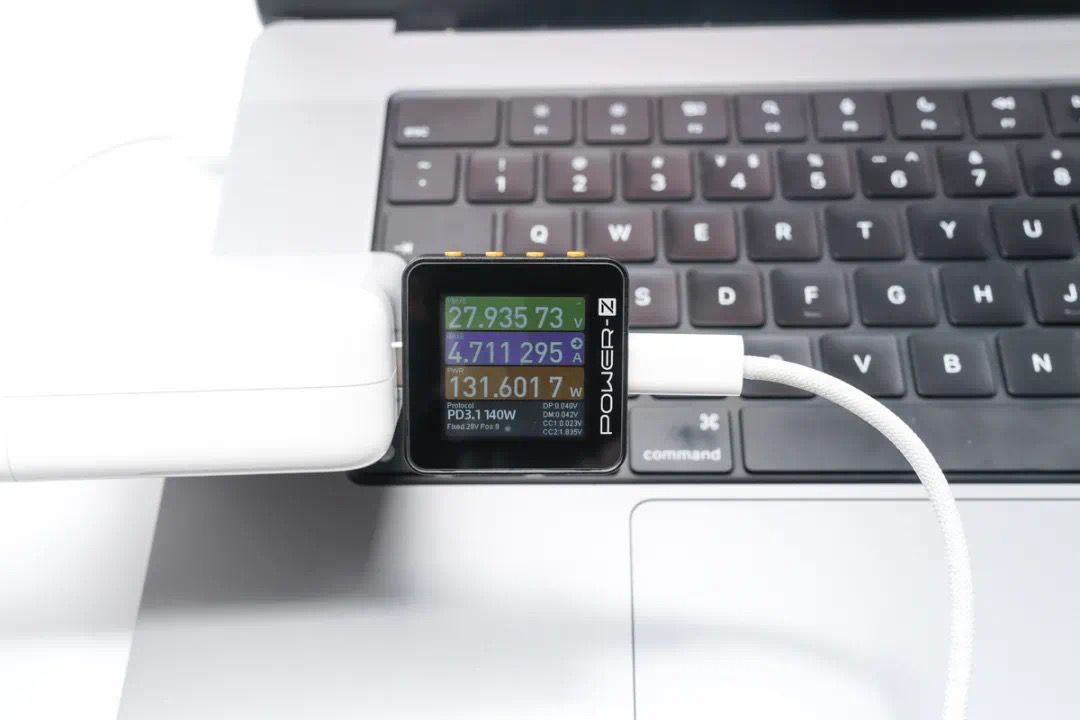 Apple first used the USB PD3.1 fast charger, which quickened the development of PD3.1 fast charging. Gallium nitride fast charging technology and structure PFC+LLC are all ready, which also provides rich selections for the high-powered, high-performanced PD3.1 fast charging power supplies.
After Apple launched PD3.1Fast MacBook adapter charger, DILITHINK also quickly made a decision, and layout this whole new fast charging charger market actively. Compared with Apple's 140W single port fast charging charger, our product positioning are different,more distinctive.
Apple's 140W GaN Fast Charging Charger
Apple's 140W gallium nitride fast charging charger, being the new MacBook Pro standardly configurated charger, configurated design of the smooth and round style,equipped with independent module design and removable folding pin, which made it portable and convenient.
The output is designed as a single USB-C port, which is the first device that supports USB PD3.1 fast charging charger that supports up to 28V5A 140W fast charging. With Apple's original MagSafe3 charging cable, it can fulfill 140W fast charging for the 16-inch MacBook Pro. It also supports apple 2.4a, Samsung5v2a, DCP and PD3.0 agreement.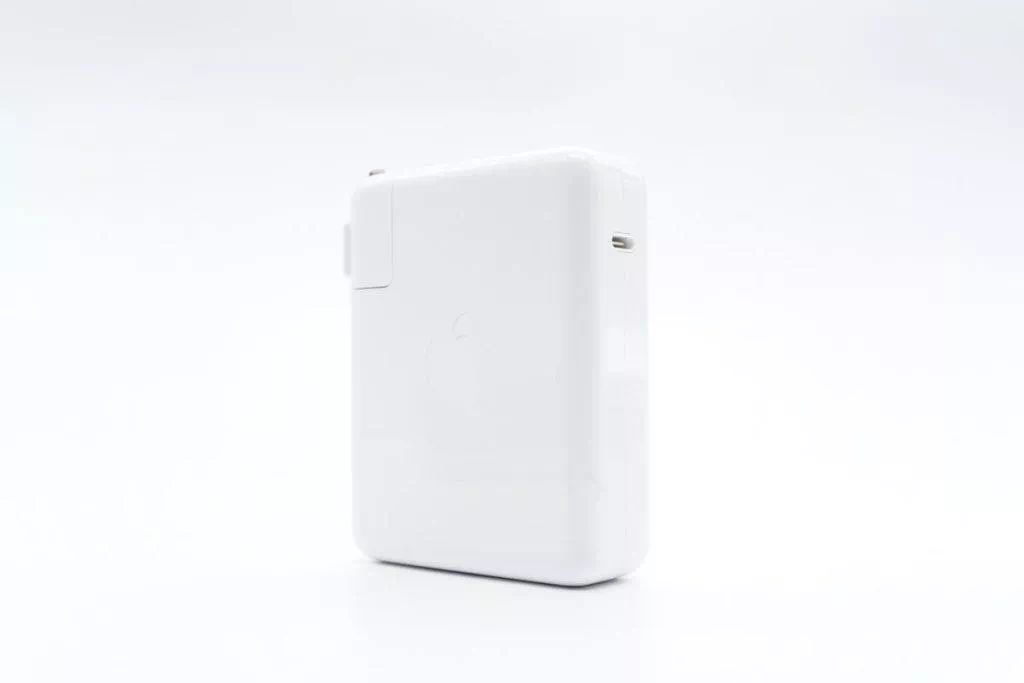 This Apple's MacBook pro-16-inch charger is 96.1 x 75.2 x 28.7mm in terms of size.
Its structure has also been refreshed, which uses PFC+LLC to implement the function of a wide voltage single port output.
DILITHINK 140W GaN 2C1A Fast Charging Charger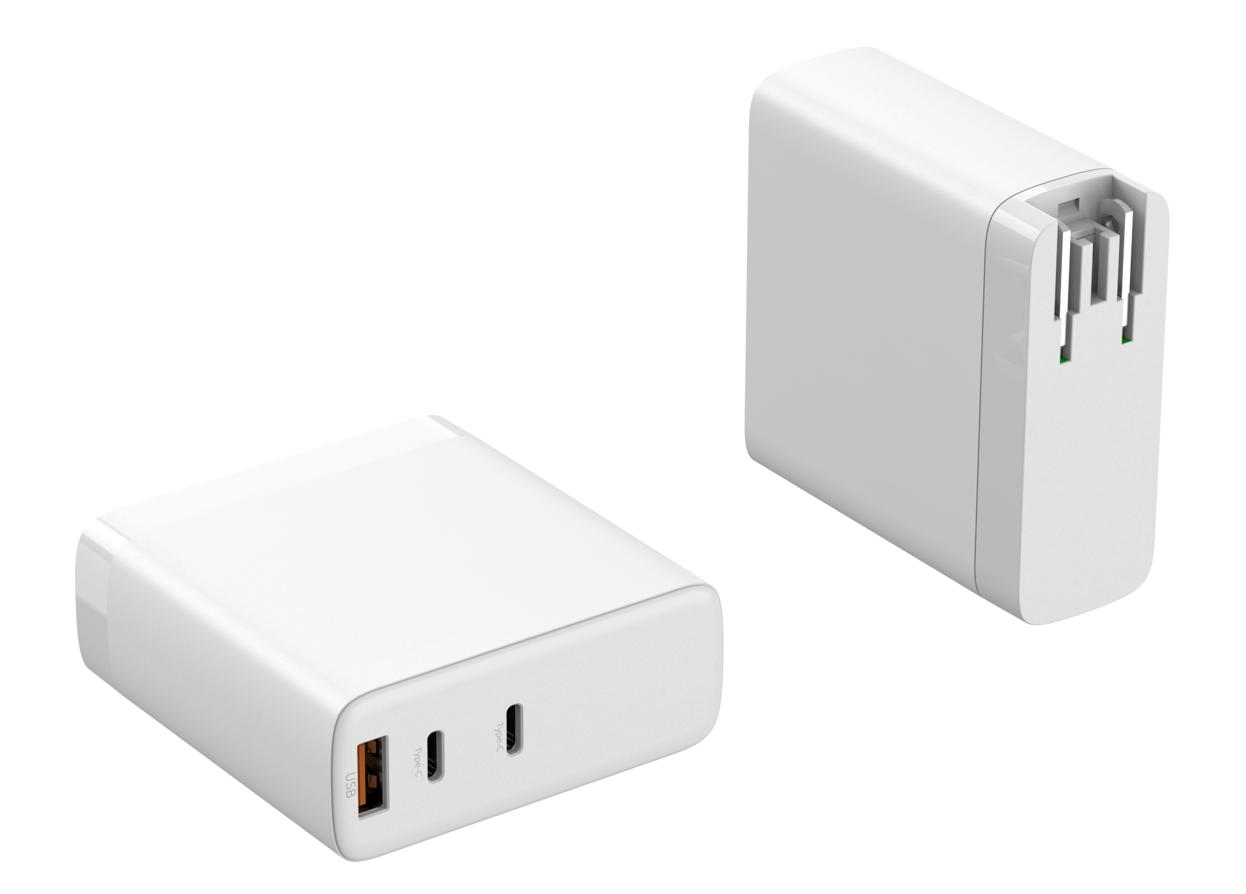 DILITHINK's latest USB PD3.1 fast charging charger model PQ1401 used the design of white color shape, and it is 73*73*29mm in terms of size. The input end is equipped with folding pins, and the output end is configured with two interfaces type-C and one USB-A(2C1A). The C1 interface supports outputs 28V/5A, 20V/5A, 15V/3A, 12V/3A, 9V/3A, 5V/3A, the single port's maximum is 140W. The C2 interface supports outputs 5V/3A, 9V/3A, 12V/3A, 15V/3A, 20V/5A, the single port's maximum is 100W. The maximum output of port A is 30W.
Input
100~240V
Output :
USB-C1
PD3.1
5V3A/9V3A/12V3A/15V3A/20V5A/28V5
Max. Output Power :140W
USB-C2
PD3.1
5V3A/9V3A/12V3A/15V3A/20V5A/28V5
Max. Output Power :140W
Mains Connection
US, Japan, Europe and South Korea
Certification
UL,FCC,PSE,CE,KC,KCC,CB.
Type
Notebook Power Supply, Cell Phone Charger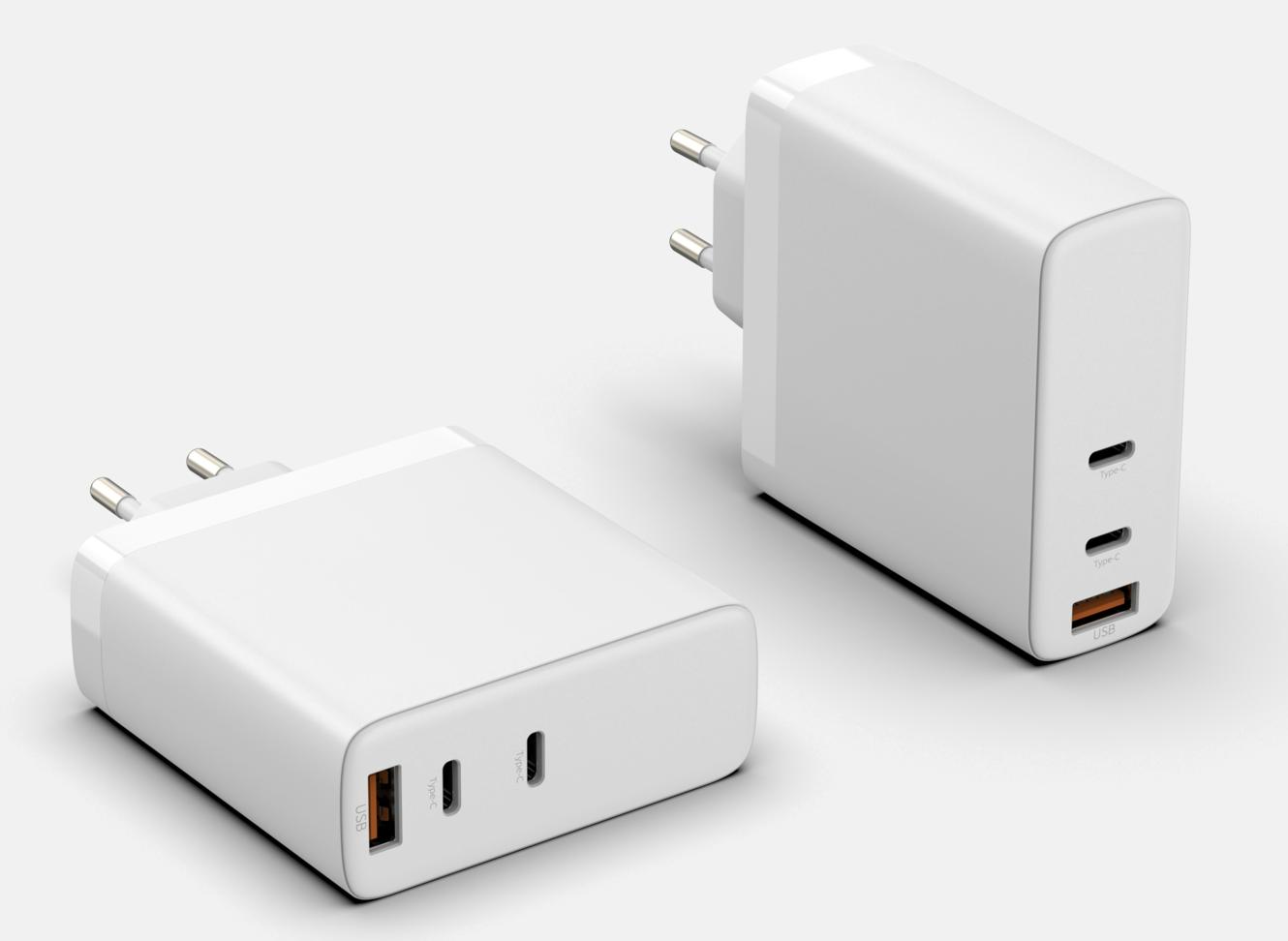 This pd charger have a rich fast charging contract, that is apparat from the latest USB PD3.1 in addition to fast charging, it is compatible with most fast charger standards on the market, and can meet the charger needs of three devices at one time. which is very practical.
DILITHINK 140W GaN dual C-Port fast charger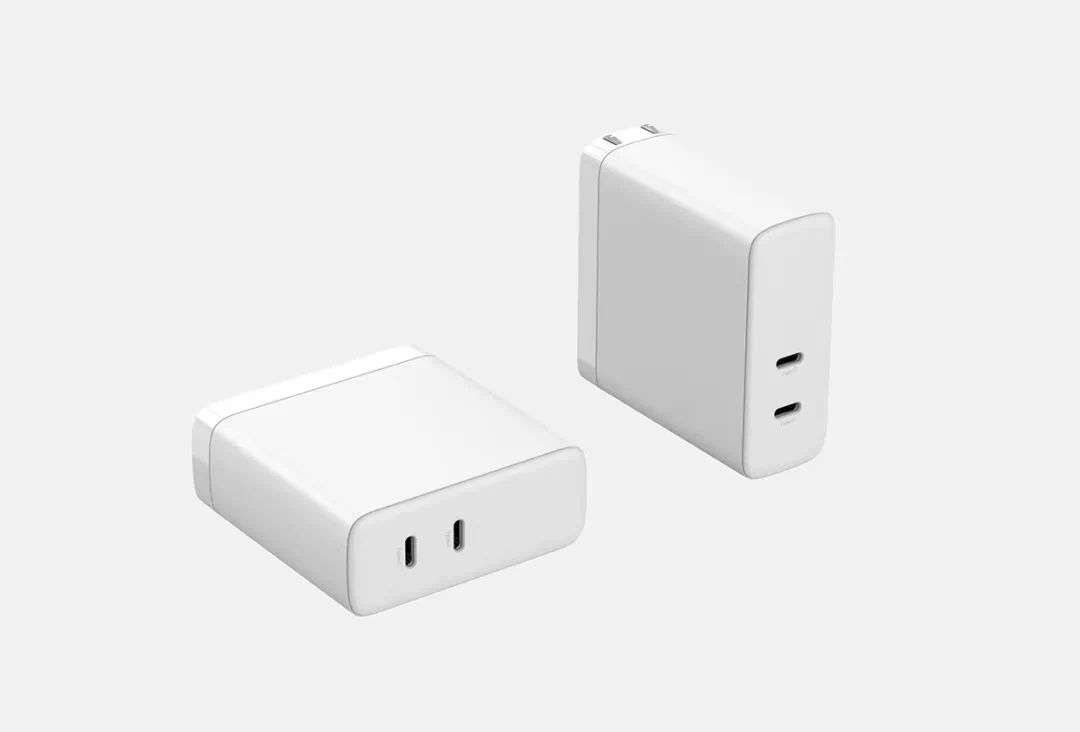 DILITHINK's 140W GaN dual C-Port fast charger's appearance dimension is the same as the 140W 2C1A. Its output end uses two USB-C ports to configure. Under the single port mode, the two interfaces support blind plug output 140W fast charging, which meets the 16-inch PD3.1 of Apple MacBook Pro fast charging demand. When the two interfaces supply power to the outside at the same time, the power adopts 100W + 35W intelligent distribution, and both devices can be charged quickly.
USB PD3.1 fast charging standard released months ago. The first industry 140W USB PD3.1 fast charger was born during this period, which accelerated the commercial application of the new standard, and provides typical reference cases for third-party power chip manufacturers, fast charging chip manufacturers and power device manufacturers. Besides, the USB type-C cable and connector Specification Revision 2.1 was released, which pointed out the direction for the development of fast charging cable, and then supported USB PD3.1 fast charging standard e-marker chip and cable have also come out one after another. The USB PD3.1 fast charging ecology is being further improved.
DILITHINK's USB PD3.1 fast charger meets the general demand of market products currently. Apple's original packaging is a steady line, with single port output and single protocol. But it always omits the 12V output voltage. There is no problem defeating all Apple family products.
But DILITHINK introduced two chargers for USB PD3.1, 2C1A interface and dual USB-C interface, to meet the needs of different users.
Finally, it should be pointed out that our products have built-in third-generation semiconductor gallium nitride power devices, which also greatly optimizes the volume and efficiency of the charger.
---
Post time: Mar-14-2022